Boat Insurance
Iscential has got you covered. We can you find a boat insurance policy to cover you at sea
Get a Quote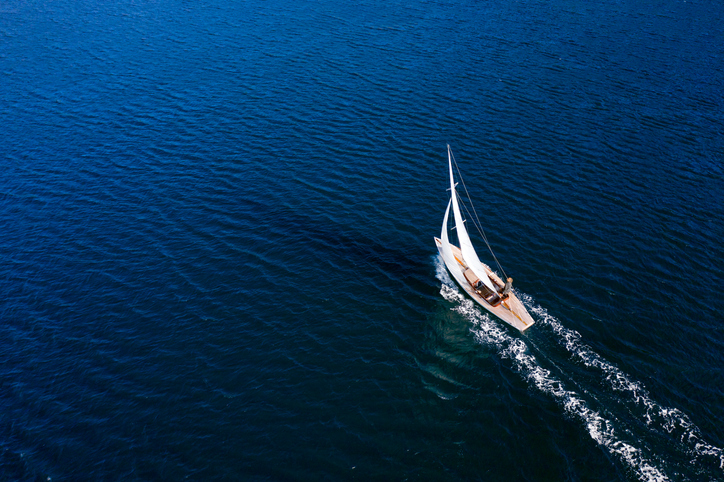 What is

 Boat Insurance & Why Do I need it?
Boats and personal watercraft are big investments, but if you love being out on the water, you know they're worth it.
So protect your investment with a boat insurance policy that's designed with the boat lover in mind, not with some standard coverage or add-on to your Homeowners Insurance.
Types of
Boat Insurance Coverage
What Does Boat Insurance Cover?
Collision damage: Includes repair or replacement of your boat, but may or may not include clean-up of wreckage unless you purchase optional additional coverage.
Property damage liability: Covers damage you might cause to someone else's boat, a dock, or other property or structures.
Bodily injury liability: Covers injury you might cause someone while using your boat; includes medical bills, lost income, pain and suffering, and legal expenses.
Comprehensive: Provides compensation if your boat is vandalized, stolen, or damaged in an incident other than a collision.
Additional coverage options: Coverage for medical payments, fishing equipment, oil spills, personal property, and roadside assistance, as well as damages and injuries from accidents caused by boaters who are uninsured or underinsured.
The amount of compensation you receive for a claim depends on a few things, including your deductibles, limits, and whether your boater's insurance covers your boat's actual cash value, replacement cost, or agreed-upon value.
How Does Boat Insurance Work?
Boat Insurance, often be referred to as watercraft insurance provides protection while on a body of water.
When you buy boat insurance, you must decide on the amount of coverage you need for your boat, the deductible (maximum out of pocket expense per claim), and the types of coverage you need. In the event that you have an accident, experience a theft, or have another loss that is covered under your policy, you can file a claim and receive a payment covering the loss.
As an example, if you were in an accident with another boat that caused serious damage to your vessel, one of the following things would most likely occur, depending upon the insurance coverage you and the other boater own and the laws in your state:
If you were at fault, your boat liability insurance would cover the damage up to the limits of the policy.

If the other boater was at fault, his coverage would pay for your damages, up to the limits of his policy.

If the other boater was at fault, but did not have boat insurance, or did not have enough to cover your expenses, uninsured/underinsured boaters coverage could cover the damages (if you have that coverage in place).
Address
Iscential Inc.
8220 Jones Road, Suite 100 Houston, TX 77065
About
Iscential is an independent insurance agency, risk management, and financial services agency. We help individuals, families, and businesses protect their most valuable assets. We work with over 140 different insurance and financial carriers to find the absolute best option for you.
Copyright 1993-2023 Iscential Inc. | Privacy Policy All rights reserved
Securities offered through Cambridge Investment Research, Inc., a Broker/Dealer, Member FINRA/SIPC. Investment Advisor Representative, Cambridge Investment Research Advisors, Inc., a Registered Investment Advisor.
Cambridge and Iscential Inc. are not affiliated.
Any Investment communication is strictly intended for individuals residing in Texas, Louisiana, Pennsylvania, and Alabama.  No offers may be made or accepted from any resident outside the specific states referenced.