Homeowners insurance
Iscential has got you covered. We can help you protect your most valuable asset with homeowners insurance
Get a Quote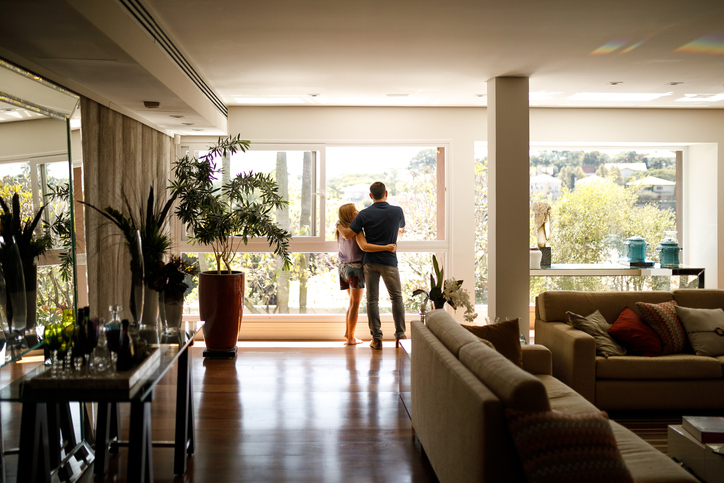 What is

 Homeowners Insurance & Why Do I need it?
If you're like most homeowners in Houston or across the US, your home is your most valuable asset and should be protected as such. When your home is damaged or destroyed, you need your claim settled by a homeowner's insurance company that understands the importance of the place you call home.
Types of 
Homeowners Insurance Coverage
Dwelling
Dwelling coverage can pay to repair or rebuild your home if damaged by a covered cause of loss. Not to be confused by the market value of your home. Dwelling coverage is based on replacement cost which consists of the cost of labor & materials to rebuild your home.
-The typical causes of losses include fire, water damage, lightning, wind, theft, vandalism, and more.
-Losses from Flood & Earthquake can be added by endorsement or by an additional policy. Please see here for more information on flood insurance & earthquake insurance.
Other Structures
Other structures coverage can pay for covered damages to detached structures like garages, sheds, and fences on your property.
Personal Property 
Personal property coverage can pay you for the personal items in your home that may be damaged or destroyed by a covered cause of loss, which could include your furniture, clothes, sporting goods, electronics, and more. For more valuable items you are going to want to "itemize" them by their actual value, such as an engagement ring or fine art. Personal Property coverage can extend world-wide, so if a loss occurs outside your home it can be recovered. 
Loss of Use
Loss of use coverage can pay your additional living expenses if you must move out of your home temporarily while it's being restored. The objective of this coverage is to maintain your standard of living while your home is being rebuilt to prior conditions.
Personal Liability
Liability coverage can help protect you in the event of a claim and can provide a defense in the event of a lawsuit if you or a member of your household is responsible for causing bodily injury or property damage to others.
Medical Payments
Covers medical expenses for guests if they are injured on your property, and in certain cases covers people who are injured off of your property. It does not cover health care costs for you or other members of your household. 
Deductible Options
Deductibles on homeowner's insurance range from $500 to sometimes as high as $10,000. It's important when choosing a deductible what is an affordable amount to pay when a loss occurs. Iscential can advise you on how to choose your proper deductible for your budget!
Other Optional Coverages Include:
Valuable Items Coverage – Valuable Items coverage can provide higher limits and expanded protection for special classes of property such as jewelry, silverware, furs, and more.
Home Business Coverage – Many responsible drivers are concerned about the possible premium impact of an accident or violation down the road. Accident and Violation forgiveness coverages are available if requested.
Water & Sewer back up Damage Coverage – If water backs up from a sewer or drain within your home, or if water discharges or overflows from your sump pump, this coverage can help cover the loss up to a specified dollar amount. 
Identity Fraud –Protect against security breaches and compromise of your personal information. 
Earthquake Coverage – Replacing your personal property in the event of an earthquake. Earthquake insurance can be added to some homeowner's insurance policies if the home is new enough. Or Earthquake coverage can be purchased as a stand-alone policy.
Optional Homeowner's Insurance coverage's can be customized to your personal needs.
Address
Iscential Inc.
8220 Jones Road, Suite 100 Houston, TX 77065
About
Iscential is an independent insurance agency, risk management, and financial services agency. We help individuals, families, and businesses protect their most valuable assets. We work with over 140 different insurance and financial carriers to find the absolute best option for you.
Copyright 1993-2023 Iscential Inc. | Privacy Policy All rights reserved
Securities offered through Cambridge Investment Research, Inc., a Broker/Dealer, Member FINRA/SIPC. Investment Advisor Representative, Cambridge Investment Research Advisors, Inc., a Registered Investment Advisor.
Cambridge and Iscential Inc. are not affiliated.
Any Investment communication is strictly intended for individuals residing in Texas, Louisiana, Pennsylvania, and Alabama.  No offers may be made or accepted from any resident outside the specific states referenced.