I am Iscential
Trusted Advice – Peace of Mind since 1993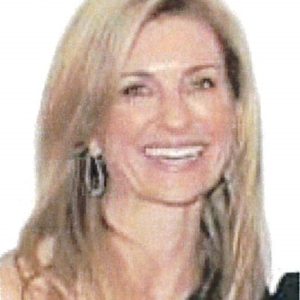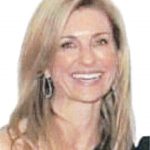 Lisa Barhorst currently serves as the Chief Operating Officer of Iscential Inc. headquartered in Houston, TX.
Lisa Barhorst is a talented and seasoned executive with over 20 years of experience in insurance agency operations, management and entrepreneurship. She brings a wealth of expertise with particular strengths in Human Resource, Department of Insurance, and Local, State and Federal Compliance. Lisa has a strong understanding of lean call center operations, E&O avoidance, and possesses a unique ability at developing and leading talent. Lisa is extremely competent at organizing and maintaining entity bylaws, resolutions, and minutes. She truly understands how to minimize the threat of losing an entities "corporate" veil to a plaintiff attorney or regulator.
Current and Past Work
Currently, Lisa operates a private risk management, insurance and financial services firm, Iscential, (pronounced essential), which she co-founded in 1993 with her husband, Warren Barhorst. In addition to her role at Iscential, she acts as the managing operational principal for five additional entities. She also was a co-owner and Chief Operating Officer of CMS from 2006 to 2010, an insurance aggregator that was licensed in 26 states with more than 250 licensed producing agents.
Together Lisa and Warren have grown Iscential from a start up to a 100 million dollar firm with roughly 150 associates and 25 offices. Iscential, or the Barhorst Insurance Group as it was originally named, was listed on the Inc. 5000 list from 2008 to 2011 as well as the Houston Business Journal Fast 100 from 2008 to 2010. The Barhorst's have managed Iscential's CAGR at 120% from inception through 2020.
Iscential is frequently ranked as a "best place to work" in Houston by the Houston Business Journal as well as "a best place to work" in Texas by Texas Monthly Magazine. Lisa and Warren have an endowed scholarship at Texas A&M University, funding Student Research in Service Distribution as well as a scholarship at the University of Houston for students studying entrepreneurship.
Educations, Certifications, and Affiliations
Lisa Barhorst attended Texas A&M University. She now holds her Group 1 Life and Health insurance license as well as her General Lines Property Casualty license.
Address
Iscential Inc.
8220 Jones Road, Suite 100 Houston, TX 77065
About
Iscential is an independent insurance agency, risk management, and financial services agency. We help individuals, families, and businesses protect their most valuable assets. We work with over 140 different insurance and financial carriers to find the absolute best option for you.
Copyright 1993-2023 Iscential Inc. | Privacy Policy All rights reserved
Securities offered through Cambridge Investment Research, Inc., a Broker/Dealer, Member FINRA/SIPC. Investment Advisor Representative, Cambridge Investment Research Advisors, Inc., a Registered Investment Advisor.
Cambridge and Iscential Inc. are not affiliated.
Any Investment communication is strictly intended for individuals residing in Texas, Louisiana, Pennsylvania, and Alabama.  No offers may be made or accepted from any resident outside the specific states referenced.