I am Iscential
Trusted Advice – Peace of Mind since 1993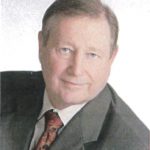 Ray Highsmith currently serves as the Chief Financial Officer of Iscential Inc. headquartered in Houston, TX.
Current and Past Work
Ray Highsmith is a talented and seasoned executive with over 40 years of experience in corporate and entrepreneurial finance. He brings a wealth of wisdom and expertise with particular strengths in managing a budget and optimizing taxation. He is an industry leader in contract negotiations, arranging financing, and forecasting. Ray is extremely competent at managing the P&L and Balance Sheet. He truly understands how to minimize taxation and leverage finances. Today Ray serves as the Chief Financial Officer for a private risk management, insurance, and financial services firm, Iscential, (pronounced essential), which he joined in 1997 where he opened the company's first satellite office. In addition, he is the acting CFO for five additional affiliated firms in insurance, real estate, captive insurance, farm, and ranching. During Ray's tenure, Iscential has grown from a start up to a 100-million-dollar firm with approximately 150 associates and 25 offices. Iscential, or the Barhorst Insurance Group as it was originally named, was listed on the Inc.
5000 list from 2008 to 2011 as well as the Houston Business Journal Fast 100 from 2008 to 2010. Ray has managed Iscential's financial CAGR over 100% during his tenure. In addition, Iscential is frequently ranked as "a best place to work" in Houston by the Houston Business Journal as well as "a best place to work" in Texas by Texas Monthly Magazine.
Ray has a diverse and extensive background. He started his career at Pan American Petroleum, did a stint at General Electric, and managed the financial transition for Church's Fried Chicken of Houston as they were acquired by Host International. He was the CFO for Morton Southwest and Great America where he gained experience in residential/commercial real estate development and residential mortgage origination. He left Great America in 1988 and bought into Lomas Construction, moving the company from a small general contractor to a regional cell phone site builder, selling his shares in 1997 to join Iscential.
Educations, Certifications, and Affiliations
Ray Highsmith obtained his Bachelor of Business Administration with a major in Accounting from Texas State University. He currently holds his Group 1 Life and Health insurance license, General Lines Property Casualty license, and recently released his Series 6 and 63 securities registrations.
Address
Iscential Inc.
8220 Jones Road, Suite 100 Houston, TX 77065
About
Iscential is an independent insurance agency, risk management, and financial services agency. We help individuals, families, and businesses protect their most valuable assets. We work with over 140 different insurance and financial carriers to find the absolute best option for you.
Copyright 1993-2023 Iscential Inc. | Privacy Policy All rights reserved
Securities offered through Cambridge Investment Research, Inc., a Broker/Dealer, Member FINRA/SIPC. Investment Advisor Representative, Cambridge Investment Research Advisors, Inc., a Registered Investment Advisor.
Cambridge and Iscential Inc. are not affiliated.
Any Investment communication is strictly intended for individuals residing in Texas, Louisiana, Pennsylvania, and Alabama.  No offers may be made or accepted from any resident outside the specific states referenced.