I am Iscential
Trusted Advice – Peace of Mind since 1993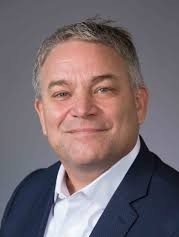 Warren Barhorst
Chief Executive Officer
Warren Barhorst currently serves as the Chief Executive Officer of Iscential Inc. headquartered in Houston, TX.
Warren Barhorst is a talented and seasoned executive with over 25 years of experience in entrepreneurship, risk management, insurance, financial services, distribution strategy and consulting. He brings a wealth of expertise with a strength in setting the vision, strategic direction, and leadership of a company. Warren has a strong understanding of enterprise risk management, captive insurance formation, implementation and management. He is an industry leader in organic insurance distribution growth as well as selecting, developing and motivating talent.
Current and Past Work
Warren is extremely competent at managing the P&L and Balance Sheet. He truly understands how to minimize taxation and leverage finances. Currently, Warren operates a private risk management, insurance, and financial services firm, Iscential, (pronounced essential), which he founded in 1993. Warren serves as both President and Chief Executive Officer.
In addition, he is a Principal and Managing Partner of Renovo Partners, LLC a business management consulting company.  
Warren has grown Iscential from a start up to a 100-million-dollar firm with over 150 associates and 25+ offices around the country.
The Barhorst Insurance Group as it was originally named was listed on the Inc. 5000 list from 2008 to 2011 as well as the Houston Business Journal Fast 100 from 2008 to 2010. Barhorst has managed Iscential's CAGR at 120% from inception through 2020. Iscential is frequently ranked as a "best place to work in Houston by the Houston Business Journal as well as a "best place to work" in Texas by Texas Monthly Magazine. Most recently Iscential was awarded one of Houston's Best and Brightest Companies to Work For in 2020, an award that Iscential has consistently participated in. See the full story here.
As a consultant, Barhorst has worked with more than 125 companies ranging from small-scale startups to mid and large size corporations. Projects including: M&A, business valuation, distribution effectiveness, process improvement, call center design and implementation, sales, leadership, and business acumen training. His largest project was work on an 18 month, 60-million-dollar board funded distribution strategy project for a Fortune 100 insurance company.
Prior to forming Iscential, Warren started his career after college at Mannesmann Demag. He started as a sales engineer trainee and quickly rose through the ranks becoming Demag's number one District Manager, responsible for sales in seven states across 60 distributors. Warren's ability to take complex technical subjects and make them easily understandable, coupled with his unique understanding of how manufacturers and distributors are at cross-purposes allowed him to build relationships at an exponential rate driving everyone's success.
Educations, Certifications, and Affiliations
In addition to his executive career, Warren serves on several advisory boards and boards of directors. He is the Chairman of Legacy One Reinsurance Co. Ltd and donates his time as a member of the Rapport Society for the Texas A&M Medical School and a member of the Texas A&M Mays Business School Advisory board as well as an advisor, investor and mentor to the University of Houston Wolff Center for Entrepreneurship. Warren held an advisory board position to the CEO of Starrex International, Ltd CNSX: STX.  He is a past board member of the Texas A&M University Industrial Distribution program advisory board and the Texas Association of Business.  His consulting work led him to be named as the Catastrophe plan CEO for the Kansas Farmers Service Association Insurance operation from 2010 to 2012.
He is an active member of the National Association of Financial Advisors, Private Risk Managers Association and the Million Dollar Round Table.  
Warren is also deeply committed to the cause of helping those in need by just offering a helping hand, teaching entrepreneurship to our youth or his strong belief of furthering society though education. He is the past Chairman and President of Jackie Sherrill's 12th MKOT Foundation, a not-for-profit 501(c)(3) organization dedicated to helping others in need.  Warren is a Board Member and the Risk Management committee chair for A Child's Hope, a not-for-profit 501(c)(3) organization operating an orphanage in Haiti.  He and his wife Lisa have two endowed scholarships at Texas A&M University, one funding student Research in Service Distribution and one for students studying at the Mays Business School.  Warren and Lisa frequently provide scholarships at the University of Houston for students studying entrepreneurship.
Accomplishments
Over the past twenty-five years, Warren has established himself as a thought leader in the field of entrepreneurship, risk management as well as teaching business owners how to get the wealth out of their company. He wrote and published his first book, Game Plan, The Definitive Playbook to Starting and Growing Your Business in 2008 and his second book, Game Plan, The Definitive Playbook for Selling in the Connection Culture was released in February 2016. He is a frequent guest speaker and lecturer. Warren is an Ernst and Young Entrepreneur of the Year award winner and he recently appeared on the cover of Smart Business Magazine with a feature article on how he changes mindsets through passion and viewing employees as assets.
Warren Barhorst obtained his Bachelors of Science in Industrial Distribution from the Dwight Look College of Engineering at Texas A&M University as well as an honorary diploma from the University of Houston for Excellence in Mentoring.  He holds a Series 6, 7, 24, 63 and 65 securities registrations as well as his Group 1 Life and Health insurance license, General Lines Property Casualty license and he is a Licensed Risk Manager. Warren Holds the National Association of Financial Advisors (NAIFA) LUTCF Designation and is an 18 year qualifying Life Member of the Million Dollar Round Table.  Warren also holds his Chartered Private Risk and Insurance Advisor (CPRIA) Designation from the Private Risk Managers Association as well as his Financial Services Certified Professional (FSCP) from the American College for Financial Services.  In December of 2019 Warren earned his Certified Advisor of Personal Insurance (CAPI) designation from the Wharton School of Business. 
Address
Iscential Inc.
8220 Jones Road, Suite 100 Houston, TX 77065
About
Iscential is an independent insurance agency, risk management, and financial services agency. We help individuals, families, and businesses protect their most valuable assets. We work with over 140 different insurance and financial carriers to find the absolute best option for you.
Copyright 1993-2023 Iscential Inc. | Privacy Policy All rights reserved
Securities offered through Cambridge Investment Research, Inc., a Broker/Dealer, Member FINRA/SIPC. Investment Advisor Representative, Cambridge Investment Research Advisors, Inc., a Registered Investment Advisor.
Cambridge and Iscential Inc. are not affiliated.
Any Investment communication is strictly intended for individuals residing in Texas, Louisiana, Pennsylvania, and Alabama.  No offers may be made or accepted from any resident outside the specific states referenced.