It's that time of year again! Open enrollment for health insurance is beginning.  If you're looking for individual or family health insurance, Iscential can help you get coverage.
As we approach the National Open Enrollment period for the Affordable Care Act medical plans, we are available to help with the application process from November 1st through December 15th (for plans with an effective date of January 1, 2022).
However, we are also available all year to help with coverage for medical (no qualified life event required) AND many other coverages not offered through the ACA open enrollment:
Dental

Vision

Life insurance

Disability

Long-term care

Accident

Critical illness

Cancer
Our Benefits Advisors will provide a free consultation at no obligation to you – just contact us at [email protected] or (713) 856-5533 to get started!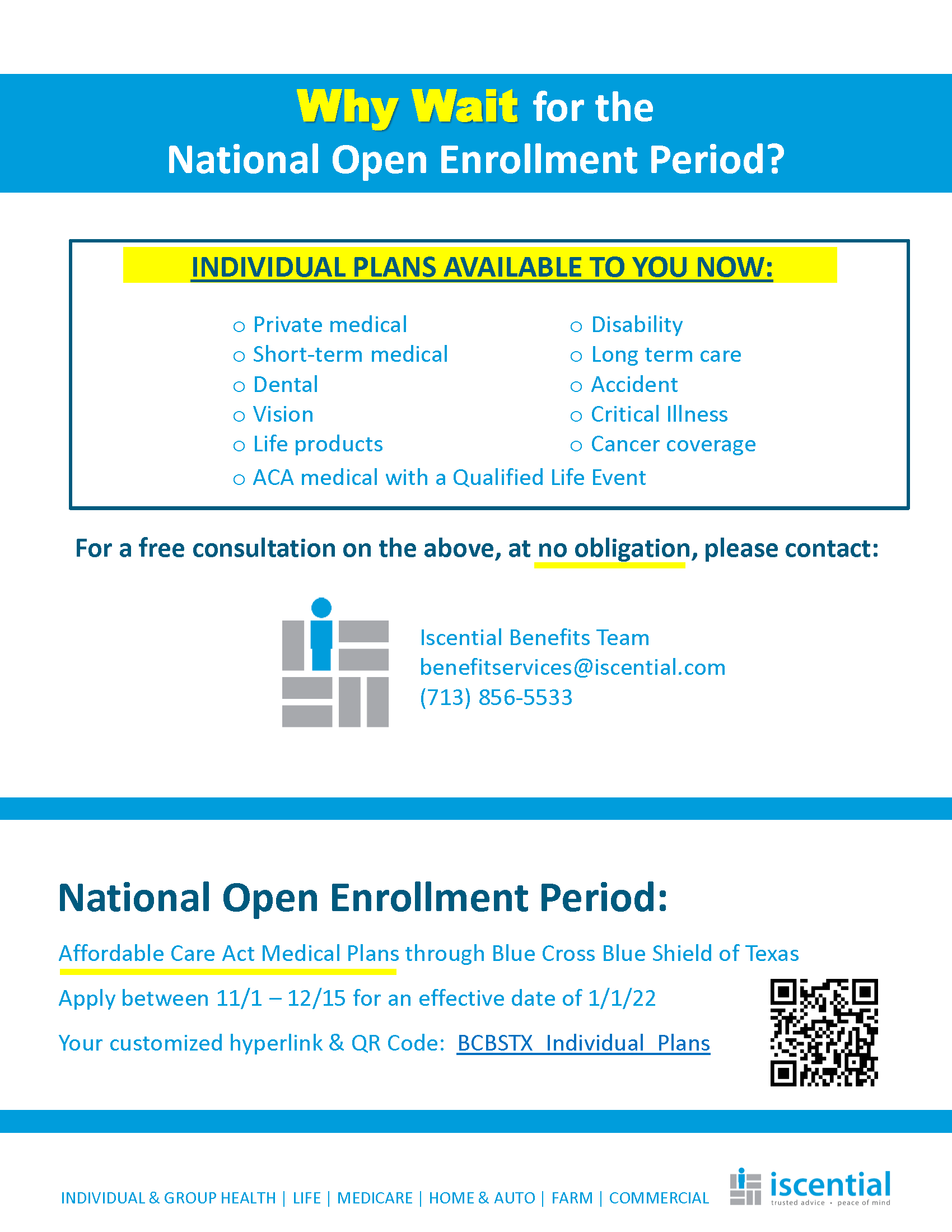 Don't follow us on social yet? Check us out
Iscential will continue to monitor ongoing developments related to the coronavirus (COVID-19), please know that nothing will compromise our commitment to take care of customers like you and the things you trust us to insure. We remain available to provide the same level of service you have come to expect. Please advise our office if you want to submit any claim for coverage with your insurance companies.
For further assistance and help navigating your business through COVID-19 head to the Small Business Administration's website here to find what resources are available for your business.